privacy · browser extension and infinite canvas · Sid Meier's Memoir! · one space after periods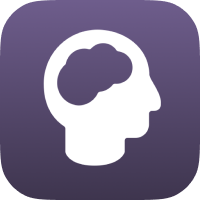 Hello thinkers,
Creativity requires privacy—which is becoming rare in this hyperconnected era.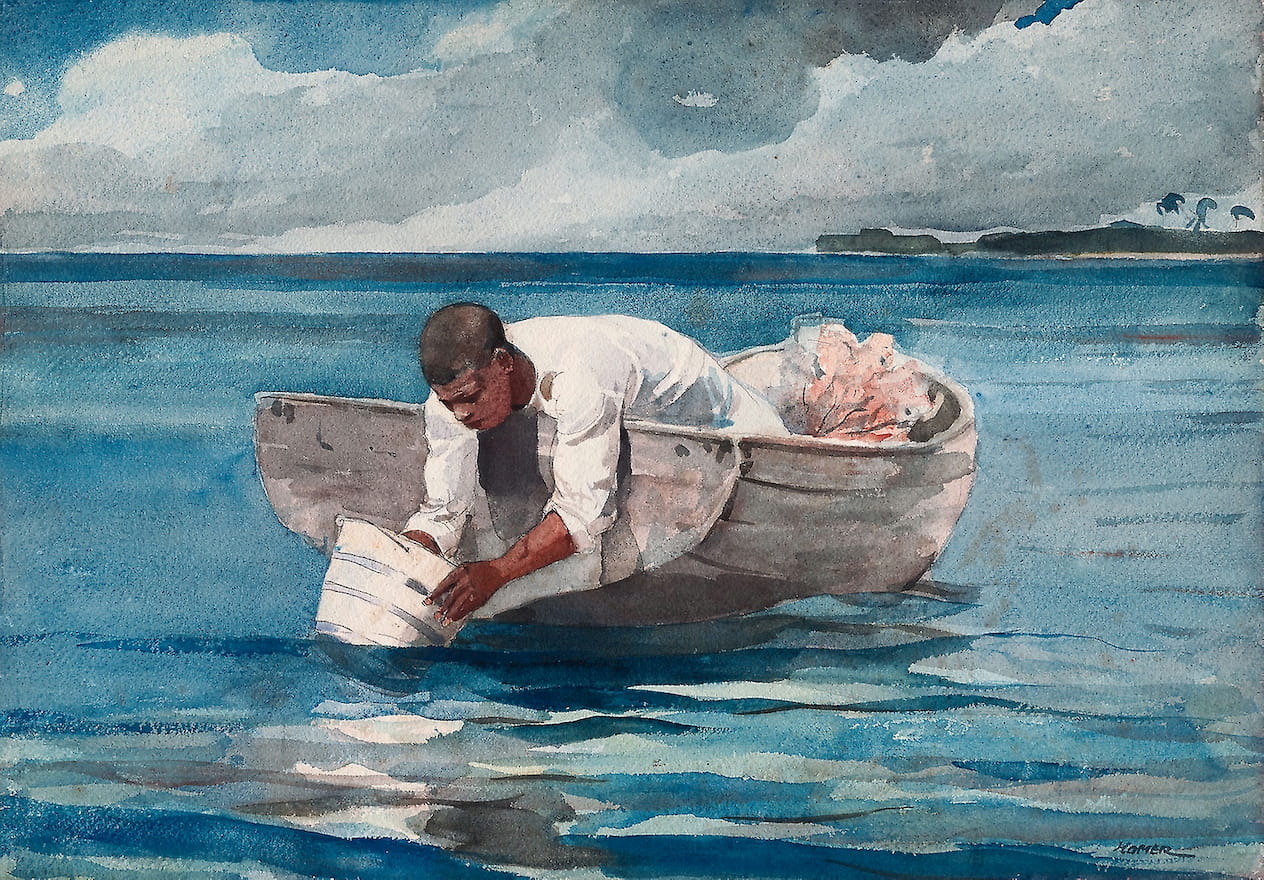 The Water Fan (1898), Winslow Homer, Chicago Art Museum
"Privacy" is a concept that the tech industry and our entire society will be grappling with for decades to come. Data concentration in the hands of large, powerful entities brings risks as well as benefits. Films like Citizenfour and The Lives of Others are one way this topic has made its way into mainstream discussion.
Within the world of software products, offerings like Signal, Duck Duck Go, and ProtonMail offer privacy as a selling point. But this perhaps comes at the cost of fewer features or less-refined design.
The Muse team is now developing features for accessing your boards from non-iPad devices; and for collaborating with other people. That implies data leaving your device, which comes with privacy questions. We're thinking deeply about this and would love to hear your take.
When it comes to a tool for thought like Muse, would you be excited for a "Signal meets Google Docs"—at the expense of other feature development? Reply and tell me what you think, or catch the full discussion on the podcast.
Happy musing,
-Adam
❤️
New in Muse
Two new features in beta for Muse members:
Browser extension
Capture links (including all open tabs), images, and selected text from web pages into your Muse inbox from Chrome, Firefox, or Edge. Learn more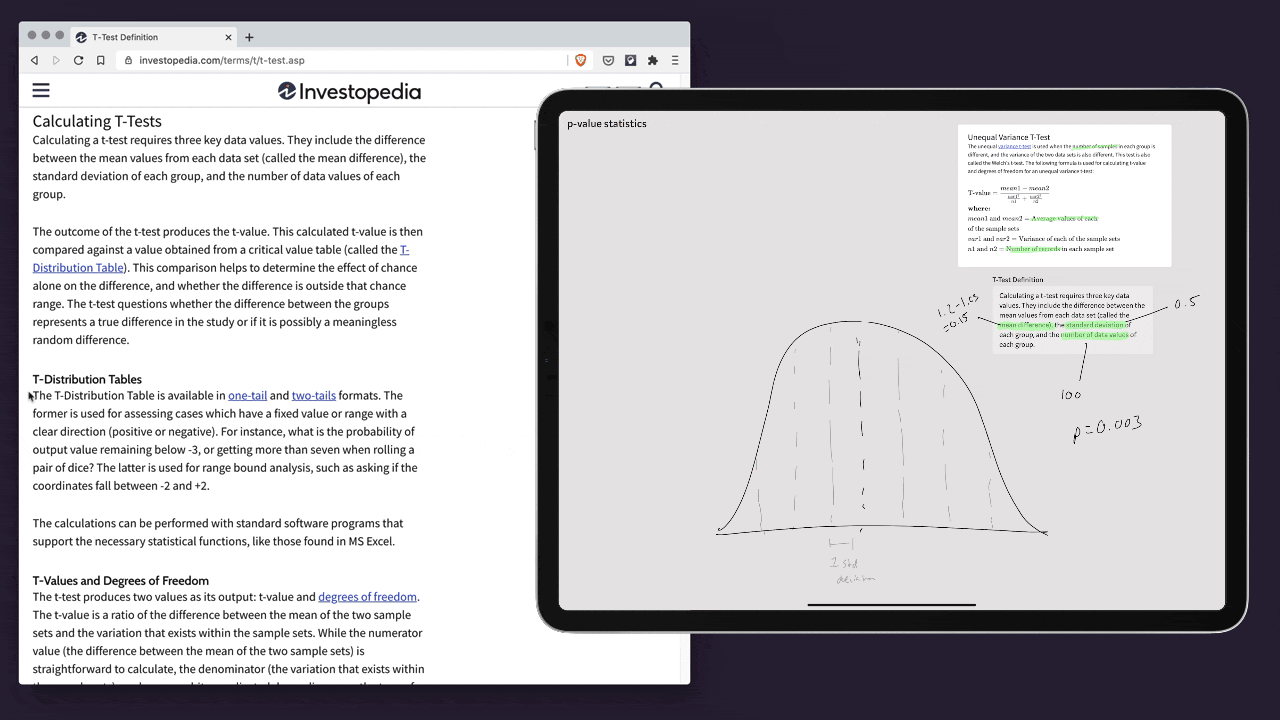 Infinite canvas
One of our most-requested features are boards that extend in two directions, offering more space and full use of the screen in portrait mode. Learn more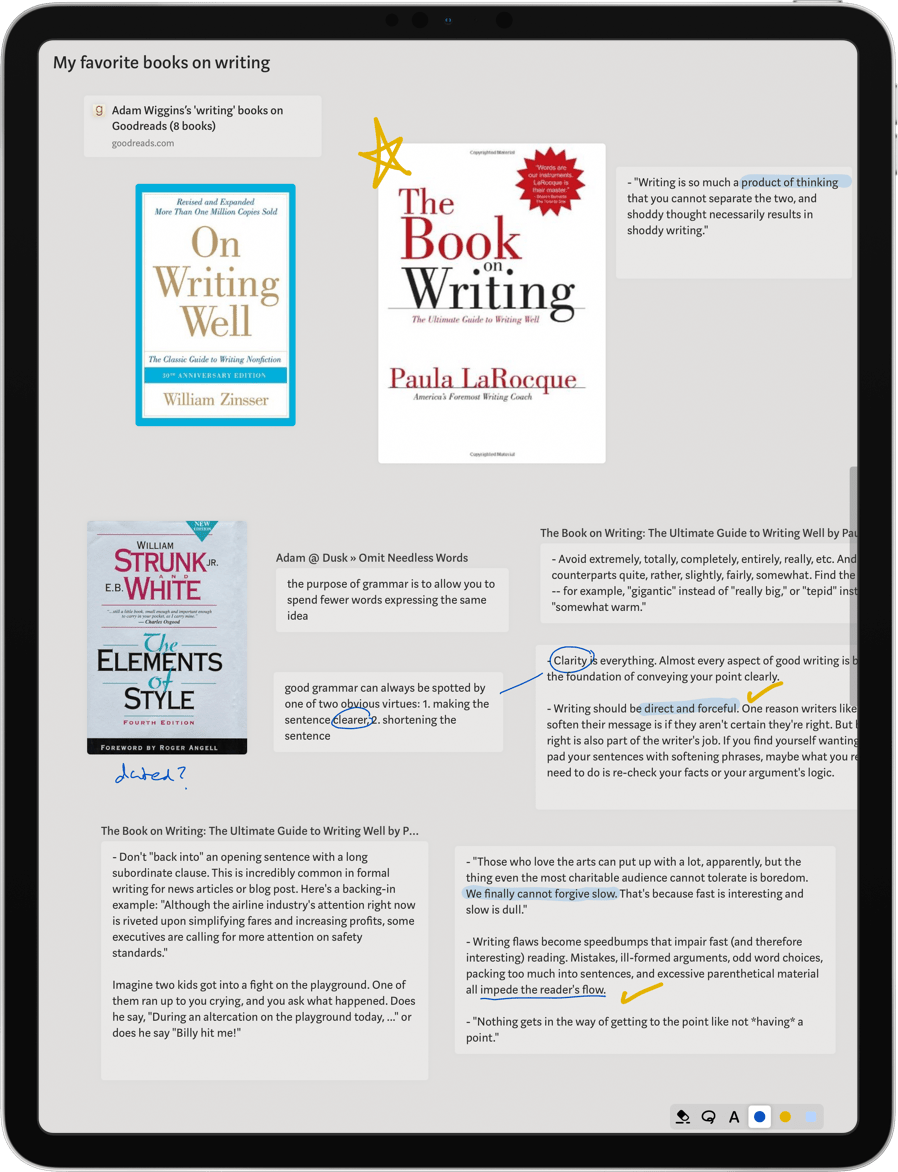 Both betas are open to Muse members; just send us a message via Settings → Feedback in the app. And if you're not already a Muse member, maybe this is the excuse you've been waiting for to buy a membership.
What we're reading: Sid Meier's Memoir!
As Jason Yuan says, video games are a vector for culture. Our team often references video games as a source of design and technology inspiration for Muse.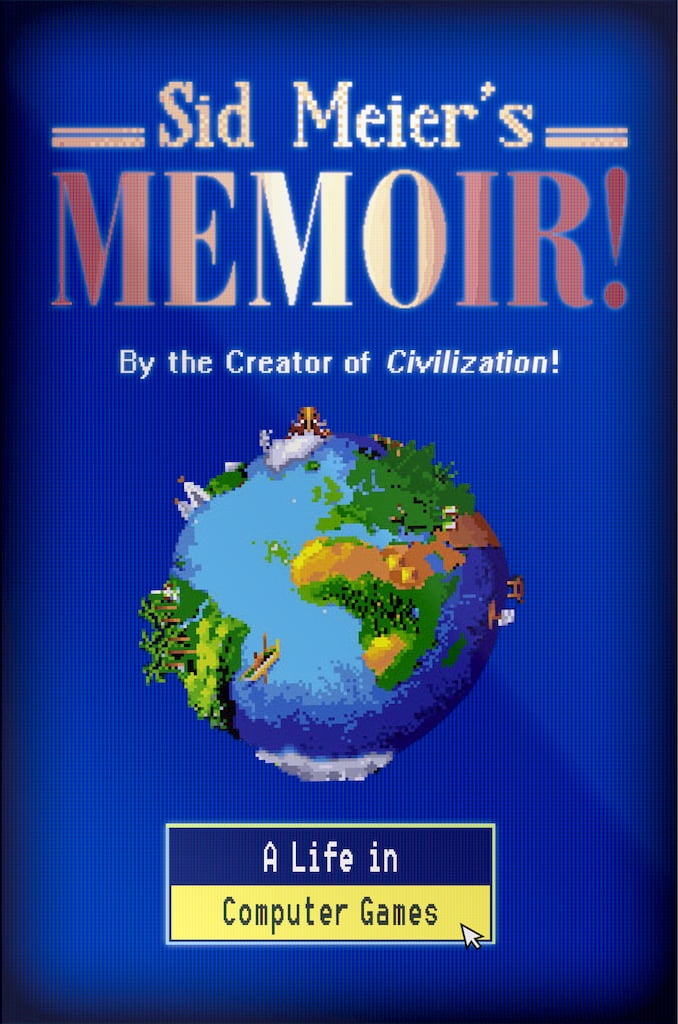 So it was with gusto that I read the just-published autobiography of Sid Meier, best known for the genre-inventing game Civilization. Meier's sense of humor makes this a fun read while also showcasing his unique mindset on game design.
Just for fun: one space after periods
As someone with interest in both grammar and typography, I've been conflicted about the "two spaces versus one space after period" question my whole life.
In our digital world, the toolmakers adjudicate such matters.