life and work during a crisis · portrait and split view · iPad Pro trackpad · 80,000 Hours · video call truancy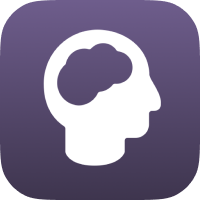 Hello gentle people,
For many of us, it's hard to think about anything other than the global health crisis right now.
Lives are at stake and we face medium-term uncertainty for our economy and social well-being. The Muse team has experienced a small part of this: Mark is located in Seattle, ground zero in the US; and Julia is making her way back to Germany from travel abroad and facing difficult travel conditions. My worry for them and my other friends and family can be all-consuming—especially combined with fixation on pandemic news.
Paris Street; Rainy Day (1877) by Gustave Caillebotte, courtesy The Art Institute of Chicago
But our society tries to continue on the midst of this. And causes that were important before are still important now.
My pursuit in life is to make computers into tools that can help us sort through the deluge of information and the complex problems facing us in an ever-more-interconnected world. This crisis reminds me of what's important, and why I cared about that purpose to begin with. I hope you're similarly able to find greater meaning in your work during this time as well.
Stay safe and take care of one another,
-Adam
❤️
New in Muse
Portrait mode. Rotate your device to view boards, images, PDFs, or text with more vertical space.
Split view. Drag in another app from the Dock to put it side-by-side with Muse. Especially good combined with drag-and-drop.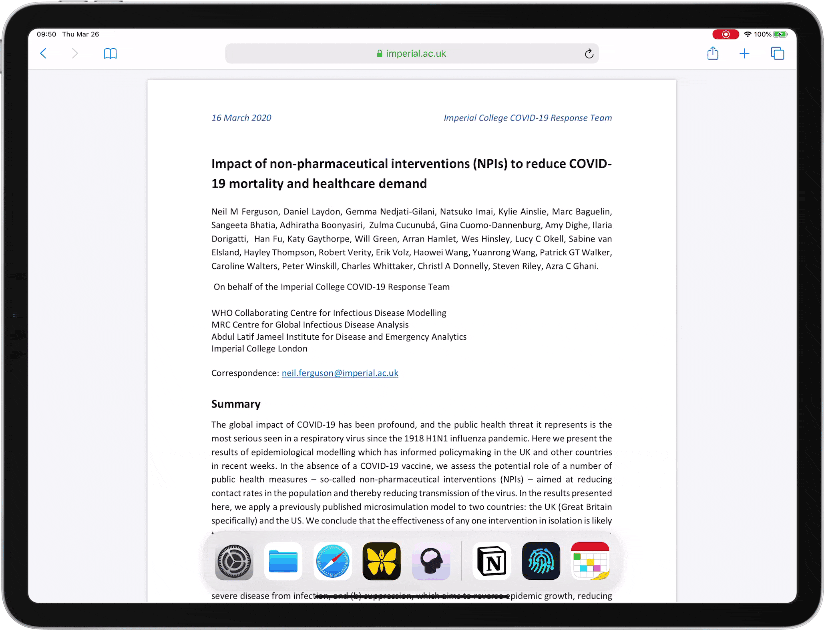 Undo/redo gestures. Two-finger tap to undo, three-finger to redo. As popularized by Procreate.
A companion phone app. For quick-capture of text and links. Shares to Muse on your iPad via iCloud.
Inking improvements. Including a more responsive eraser and a fix for the "dancing ink" problem.
As our beta period nears its close, we want to thank everyone for the ongoing feedback, bug reports, screenshots of your boards, questions, critique, and praise. It's been invaluable for helping shape Muse into a real and useful product.
New in iPad: trackpad and iPadOS 13.4
A refreshed iPad Pro, a keyboard with trackpad, and cursor support in iPadOS 13.4 offer promise for pro uses of the iPad. I connected a Bluetooth mouse to my iPad and was surprised to see how naturally a pointer fits in with Muse and other apps.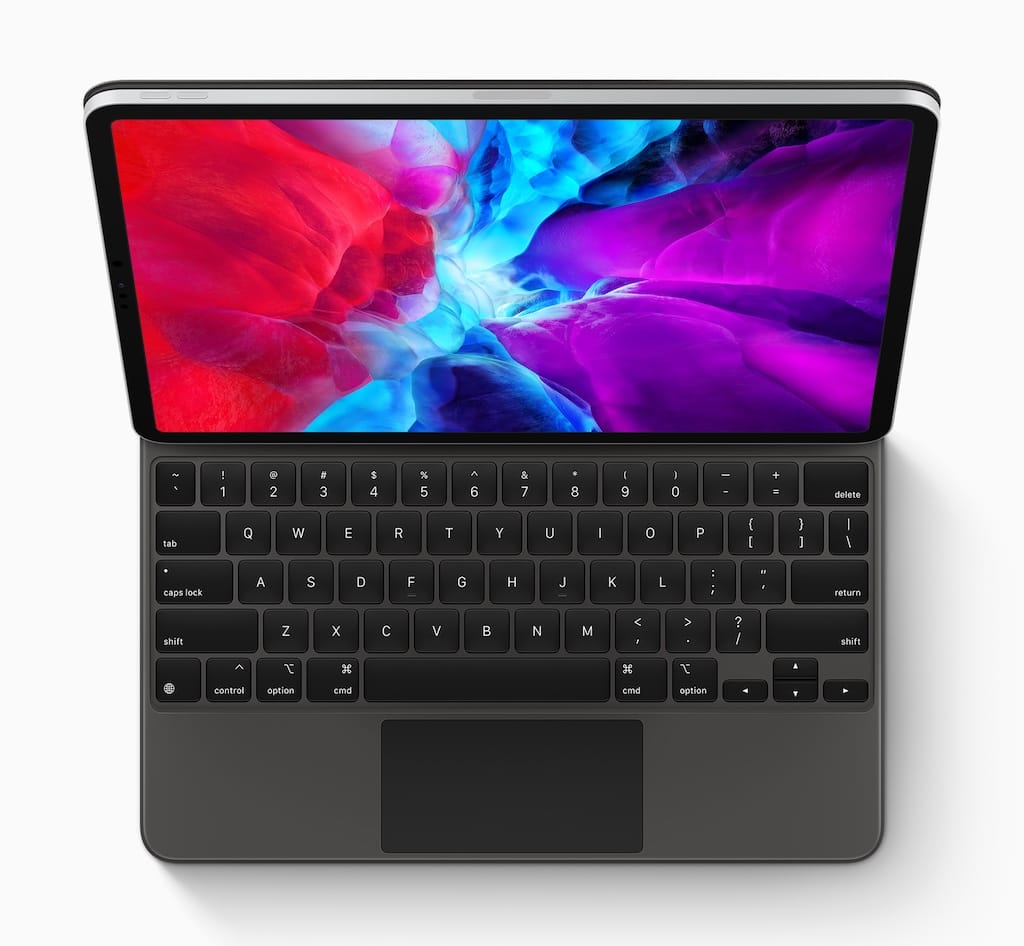 Is this an admission that becoming like a laptop is necessary to make the iPad suitable for professional work? Maybe—and we're seeing already that tools like Figma and VS Code now work better on the iPad. But I like Steven Sinofsky's take: that new platforms absorb and recombine the best parts of older platforms. Apple's take on cursor support feels like it might be just such a recombination to make something truly new and better.
What we're thinking about: 80,000 Hours
Thinking about work impact is a good reason to mention one of my favorite advocacy nonprofits: 80,000 Hours.
If you're someone lucky enough to have many career options, how should you best decide what to do? 80,000 Hours provides guidance from an effective altruism perspective. Many of these are surprising or counterintuitive, like that doctors can often save more lives going into public health than becoming a practicing clinician. Or that sometimes the best way to help is earning to give.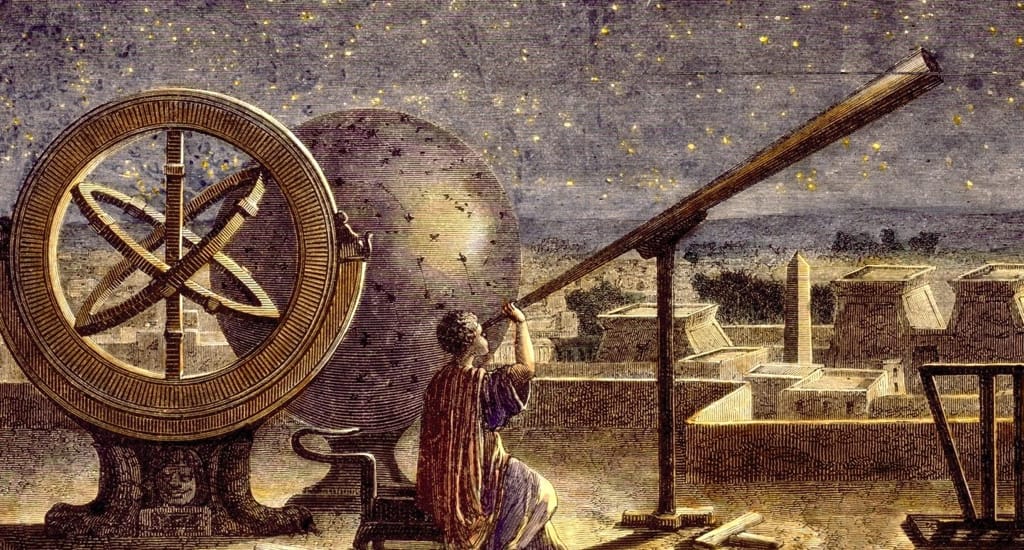 Their key ideas and podcast are worth in-depth study. I liked this episode on how nations can be prepared for pandemics—not just the one we currently face, but others likely to come in the future.
Just for fun: video call truancy
New remote work routine got you stuck in boring video calls? David Zhou shows you how to play truant and no one's the wiser.