privacy · undo · Gal Shir timelapses · iOS print to PDF · bad-ass boomboxes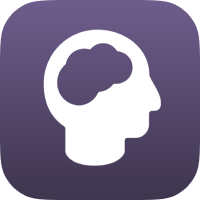 Hello diligent craftspeople,
Creativity is an act of vulnerability. In the earliest stages of an idea, it's important to me that whatever first draft I lay down is private.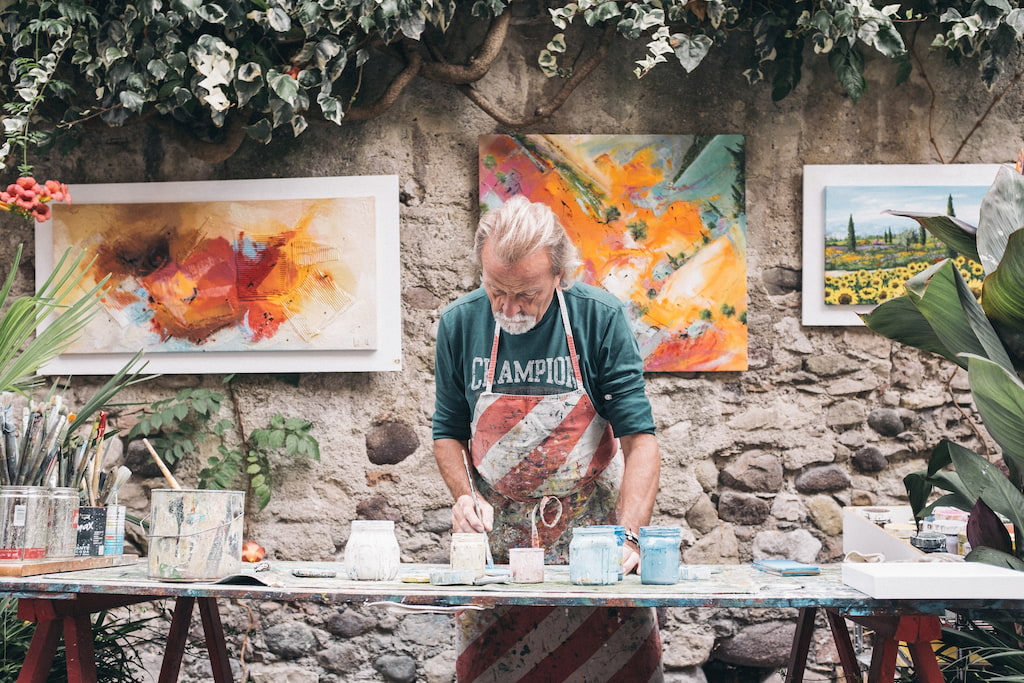 Bardolino canvases, photo by Eddy Klaus
Apps like Evernote, Google Docs, Dropbox, and Notion store data in ways that potentially allow employees and algorithms of these companies to look at the content you keep there.
Muse stores your content—images, text, PDFs, ink, etc—on your iPad only. Your data is protected by all the excellent privacy and security features of Apple devices.
In the future we want to add the ability to access your Muse boards from other places (desktop, phone, web) and easy sharing and collaboration with other people. That may mean tradeoffs for how we store your content. Where possible, we'll try to embrace the ideas of local-first software to maintain content privacy.
What's your take on privacy, data storage, and collaboration? We want to make Muse in a way that matches our team's values—but also yours. Reply and let me know what you think.
Happy musing,
-Adam
❤️
New in Muse

Undo/redo – Undo/redo via buttons in the action bar or ⌘-Z / ⌘-shift-Z. Ink doesn't undo yet—we're working on it.
Feedback panel – To send a quick bit of feedback, try the new button. But you're welcome to still email me (or anyone else on the team) directly!
Share sheet revamp – The flow of sharing content to Muse from other apps now fits better with the design of iOS 13. Tip: swipe down to quickly dismiss the dialog (works with any app).
URLs in PDF exports – Exporting to PDF is a great way to share a Muse board with others. Now link cards are clickable links in the PDF.
And coming very soon: improvements to the "haze" on nested content for more vivid boards; and improvements to the ink switcher to allow drawing near the edges of the screen more easily.
Maker spotlight: Gal Shir
Tel Aviv-based illustrator Gal Shir creates mesmerizing timelapses of his freehand artwork. My favorites are the koi fish and eagle emblem.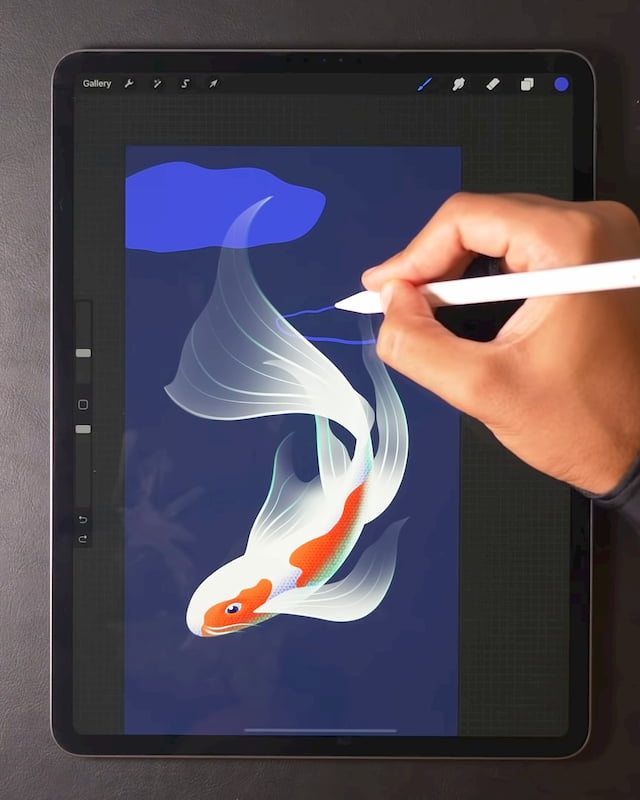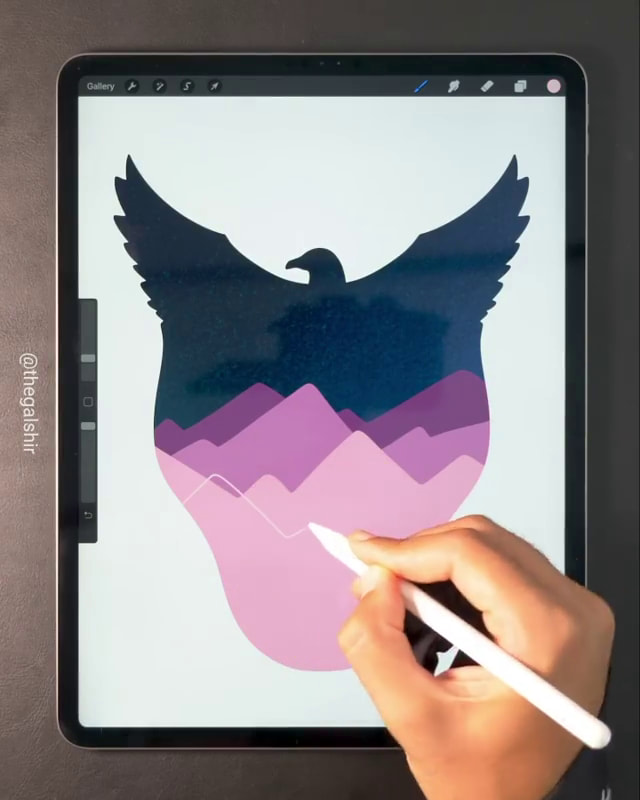 Gal uses Procreate, with an iPad and Pencil of course. He even wrote an e-book on how he built his career on social media.
iOS tip: print to PDF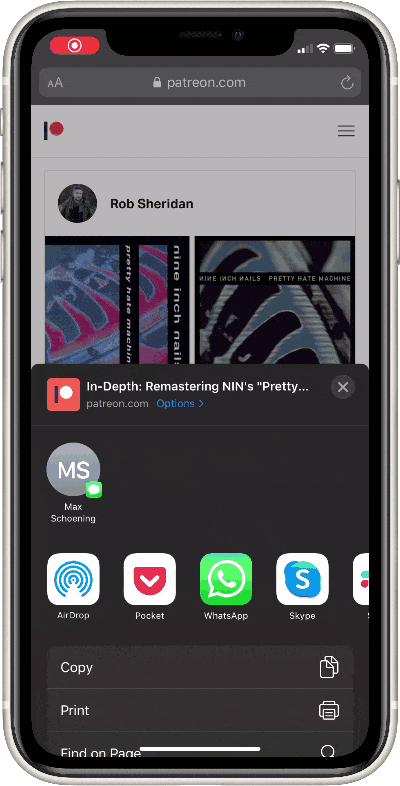 I use PDFs a lot—they're great as an archival format or for reading offline. Some iOS apps support export to PDF, but in other cases you can use this trick to get one from the print dialog.
Pull up the print dialog via Share → Print, then pinch (like zooming to a Muse board) to get a PDF view that can then be saved as a file, sent via email, or imported into Muse.
Just for fun: boomboxes
The retro-future style of 1980s boomboxes has developed into a collector culture which reminds me of the return of pinball and mechanical keyboards.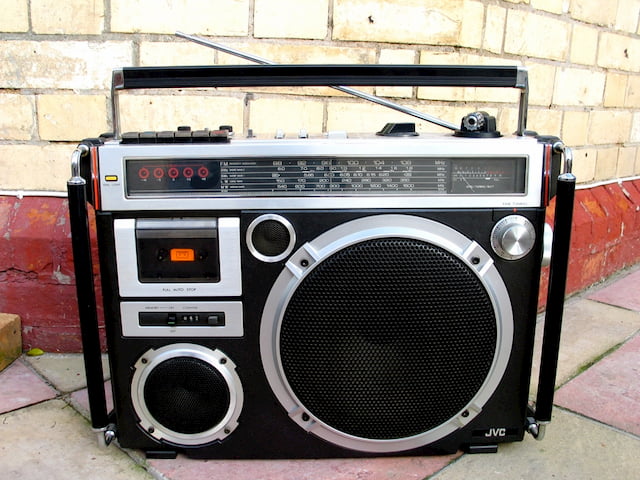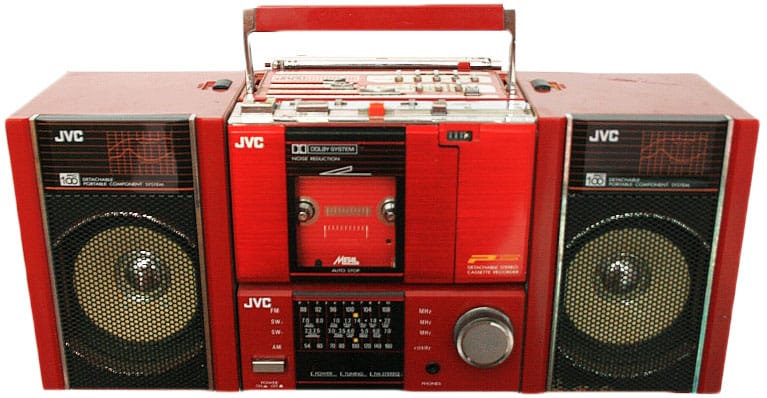 A boombox is a campfire, drawing in those nearby to enjoy a warm analog musical experience.
How Boomboxes Got So Badass offers a loving tribute to these cultural relics.