beta invites · labels · Deep Work · expandable boards · Chariots of Frolic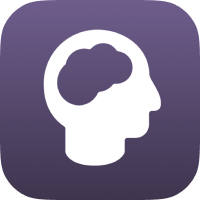 Hello soulful makers,
The Muse beta program is now in full swing—we're inviting people from the waitlist every Monday. Some of you signed up as far back as June, so thanks for your patience.
Why the wait? Because we're using a variation of the Superhuman onboarding playbook. I and others from the Muse team have been on videochat and meeting in person with early testers to best understand the ideation needs of creative professionals.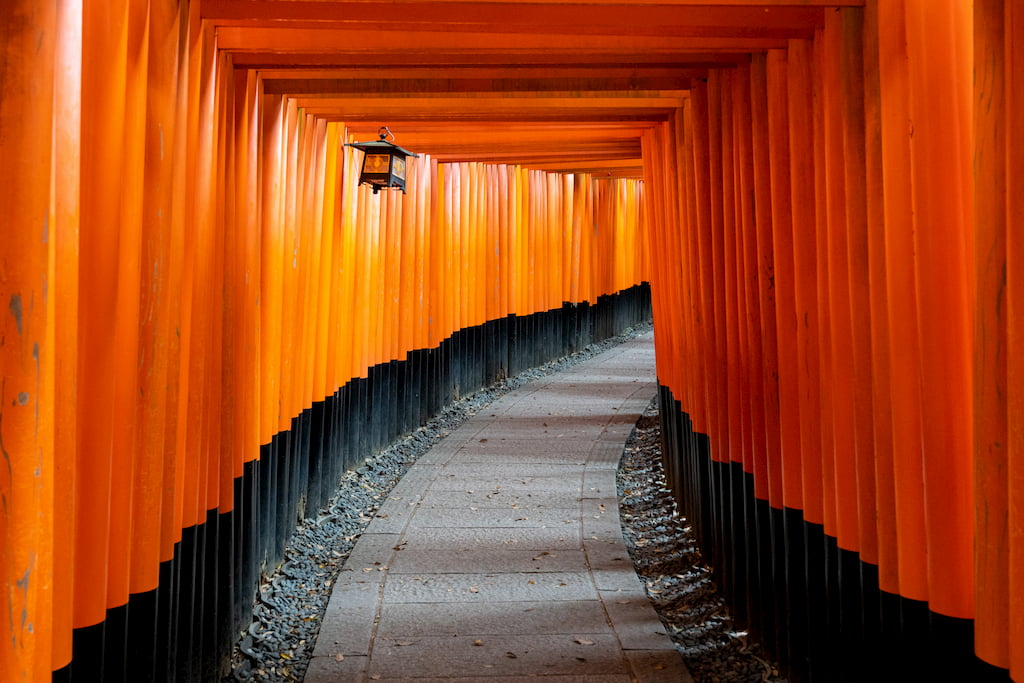 1000 gates, photo by Jeremy Goldberg
That's why I now have confidence that Muse has the potential to be a useful tool for you to develop ideas for your work and personal life.
If you signed up this summer, expect your beta invite very soon. If you signed up more recently, expect it in the next few months—the exact timing depends on how well our small team can keep up with the growing volume of feedback and bug reports.
I'm excited to hear your feedback.
Happy musing,
-Adam
❤️
New in Muse: labels
Muse now supports labels for boards and text cards.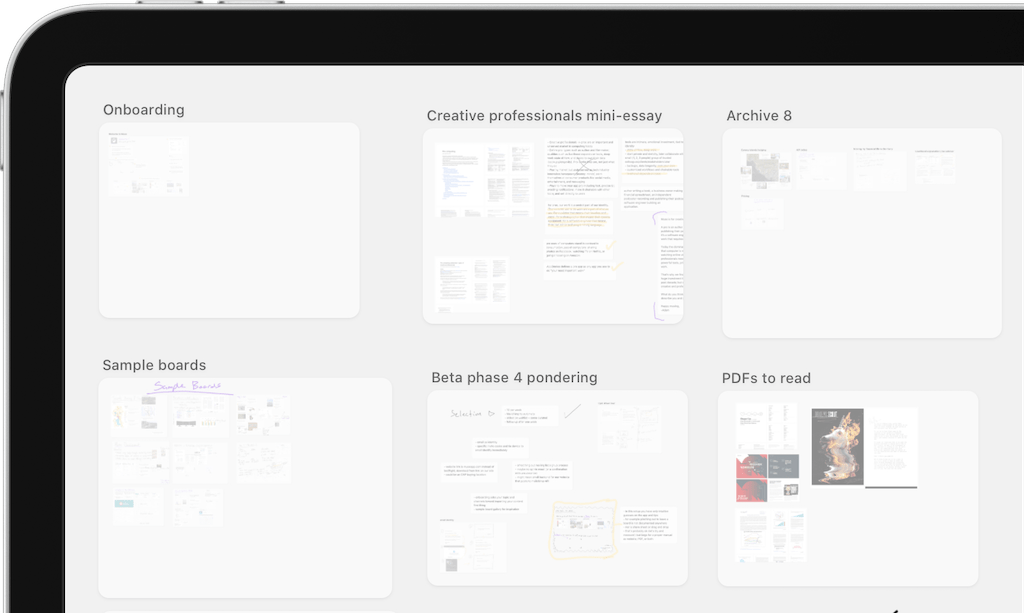 Tap at the top of the current board to label it. The text will be visible both zoomed in and zoomed out of the board.
Better yet, labels can be searched with iOS Search. From your iPad's home screen, swipe down anywhere; or press ctrl-space on an attached keyboard.

And yes, you can use emoji in your labels. 🚀
What we're reading: Deep Work
As creators, we get a sense of purpose in our lives by doing meaningful work. Such work happens when we deploy our mind to its fullest capacity. This is the hypothesis of Deep Work by Cal Newport.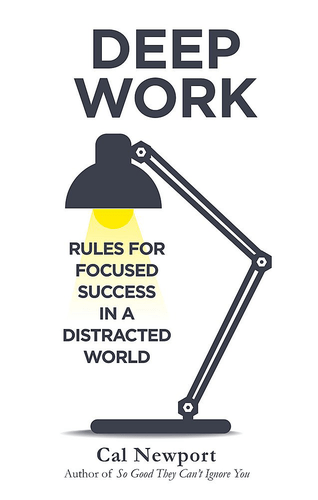 Doing deep work requires, among other things, significant blocks of uninterrupted time. Physical separation from distractions might even be necessary. J.K. Rowling checked into a hotel room to work on the Harry Potter books; Carl Jung built himself a cabin in the mountains to work on his theory of the unconscious mind.
While the author perhaps over-applies his personal experience as a professor and researcher to all creative work, there are some great tips here. For example, creating a "deep work" and "shallow work" budget in your week.
New in Muse: expandable boards
Two new features in one email update, oh my!
One of the benefits of a digital workspace over paper is that you have potentially infinite space. But an "infinite canvas" which allows you to pan and zoom in any direction without restriction can be disorienting and intimidating. There's no sense of scale, no sense of where to write or lay down your documents.
For Muse, we've implemented expandable boards via a pull gesture. This creates roughly ¾ of a page of space to the right, and then you can scroll freely.
Portrait mode is still coming soon—but once it exists, you'll be able to pull up to make space below.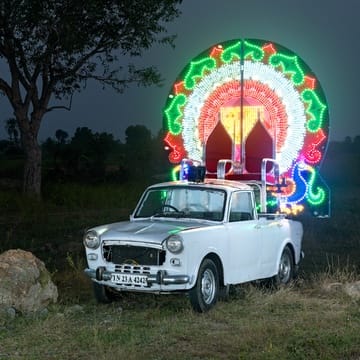 Just for fun: Chariots of Frolic
Photographer Sameer Raichur documents the creative-remix wedding vehicles of rural India.
Beautiful. 😍 Human inventiveness can be so inspiring.