Muse // Press kit
Muse turns your iPad into a tool for thought.
A radically different kind of professional application. Developed in a research lab by alumni of Heroku, Stripe, and Basecamp.
Release date: Aug 27, 2020
Price: $99.99 per year
Platform: iPad with Pencil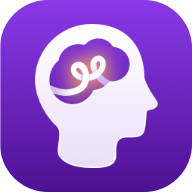 What is Muse?
Muse is a spatial canvas for reading material, research notes, sketches, screenshots, and bookmarks.
Creative professionals like authors, designers, professors, and founders use Muse to bring in content from their information streams like the web, Google Scholar, Twitter, email, and Slack. From there they can arrange everything in a freeform, informal environment, draw all over the place, and start to find patterns and insights.
Features
Bring any type of content. PDFs, screenshots, notes and photos from your phone, copy-pasted text, and more.
Arrange freely and ink anywhere. Unlike file folders or notes apps, Muse lets you arrange documents on a spatial canvas we call a board. Use the Apple Pencil to scribble in, on, and around everything.
Navigate spatially in the zooming interface. Users pinch in and out of boards in a gesture familiar from Google Maps. No selecting a document to open: instead move continuously through your entire knowledge garden.
A true professional tool for the iPad. The fast, fluid interface has a learning curve, but it's worth it. The app has no interface clutter, but instead gives 100% of the screen space to the user's content. Use both hands and the stylus simultaneously in a 120fps, iPad-native power tool.
How does Muse compare to…
Pen and paper, whiteboards, post-its: These analog tools for thought are classic, but increasingly a poor fit for this Information Age where all of our source material comes in digitally.
Knowledge bases like Evernote, DevonThink, or a Dropbox folder: Knowledge bases like these are focused on long-term archival and tend to present documents as flat lists and grids. They're good for storage and retrieval, but not necessarily for thinking and ideation.
Digital sketchbooks like GoodNotes or Notability: Digital sketchbooks are usually transliterations of physical sketchbooks to the iPad. They focus on sketching rather than other content like PDFs, screenshots, or copy-pasted text.
Thinking tools like Roam and Notion: We love Roam and Notion, but they are primarily text-based tools which run on desktop computers and the web. Muse is for visual, freeform thinkers who want an iPad-native experience.
User quotes
"Some of the most logical nesting & combination of building block concepts I've ever seen"
"Muse completes the iPad workflow"
"Muse is a place to pull everything together and think"
"I've always needed to think with a whiteboard, and being stuck at home during this pandemic, Muse has completely replaced a whiteboard for me"
"It feels like how Da Vinci would take notes if he traveled forward in time, or how Jean-Luc Picard might if he travelled back"
"I've used MarginNote, LiquidText, Roam, Notion, and probably every other note taking / personal knowledge base app out there, including building my own that I used for a year. Muse is different, exciting, and obviously the future"
References available upon request
Origin story
The Muse team:
We were frustrated by the state of productivity tools, which tend to focus on logistics like note-taking, to-do lists, and document management. We wanted to see computing tools that support the creative process: deep thinking, ideation, and sense-making. And we saw incredible potential in the iPad Pro with the introduction of the Pencil.
We developed the "spatial canvas" concept for Muse in a human-computer interaction research lab called Ink & Switch. From there we spun out into a standalone commercial business. We have seed funding from Harrison Metal, but we don't intend to go down the venture capital route, instead keeping our team small and building into a profitable business.
Contact
Adam Wiggins // adam@museapp.com